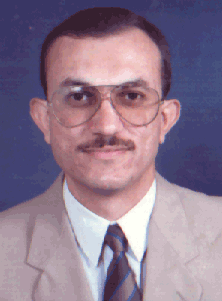 Dr.Gamal Labib holds a B.Sc. with honors and an M.Sc. Degree in Computers & Electronics Engineering from Ain Shams University in Cairo, Egypt. He received his Ph.D. in Computer Science from Queen Mary & Westfield College, University of London in 1995.
He has a diverse IT experience dating back to 1980 when he started his career in data network design and implementation, specializing later in database and system administration on IBM mainframes. His skills were then extended to include LANs, WANs and PC platforms. To complement his DBA and SA skills, he has gained experience in application analysis and design, using process-oriented and object oriented techniques. He has served the Egyptian Government as a project manager since 1995, providing comprehensive IT solutions which included feasibility studies, planning corporate IT services, establishing IT centers, designing corporate data networks, and conducting application analyses and design.
During his long career, IT security has been his favorite topic. He conducts risk assessments, provides security solutions, and performs security auditing. The Egyptian Ministry of Communications and Information Technology, People's Assembly, Supreme Press Council and National Cancer Institute are just a few of his most prominent clients.
He is presently engaged in writing a book on IT security which he feels would benefit all management, administrative, and technical corporate staff. The book is currently in Arabic and is due for publication by mid 2004.