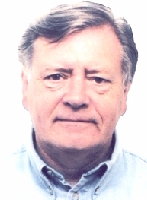 A well qualified and experienced senior manager and consultant in the marketing and sales environment, much of it in the IT and Telecommunications sectors. His excellent presentation, negotiation and interpersonal skills combined with strong analytical abilities enables him to develop rapport and strong business relationships at all levels of an organisation. Jack has worked up to board level in operational and strategic roles in the management of marketing and sales divisions in a range of both blue chip and start up companies.
His most recent appointment at board level enabled a company start up through to a turnover of £134 million with a successful overseas presence. He has managed new product design and development for internal requirements and with extended external distribution chains.
His considerable consulting expertise spans new product development, project management, tariff design and development, distribution chain management, motivation, team building, call centre methodology and management and customer care.